At the Chongqing auto exhibition , Qingling Motors not only brought the brand new VC46 tractor, but also the 700P van trucks. Now let's take a look about what is different about the 700P to make it so popular with the majority of users.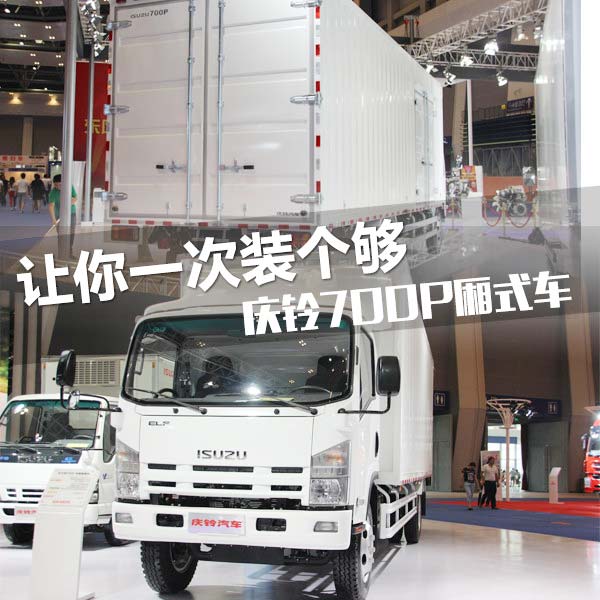 In the light truck stage Qingling has galloped for many years with favorable comment, although the market share of Qingling heavy truck is not too much.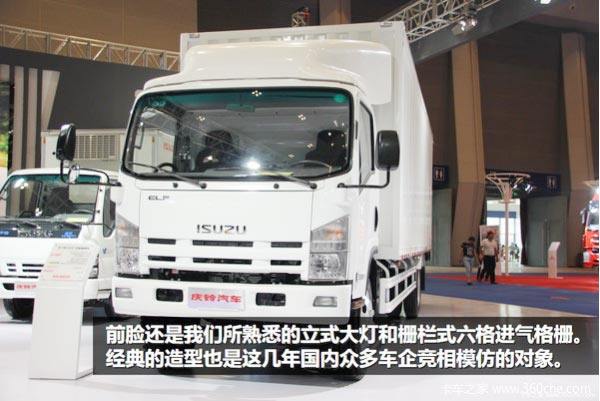 Qingling 700p truck head, with familiar vertical headlight together with the six intake grilles, is very special and classic that many domestic vehicle companies have launched similar models.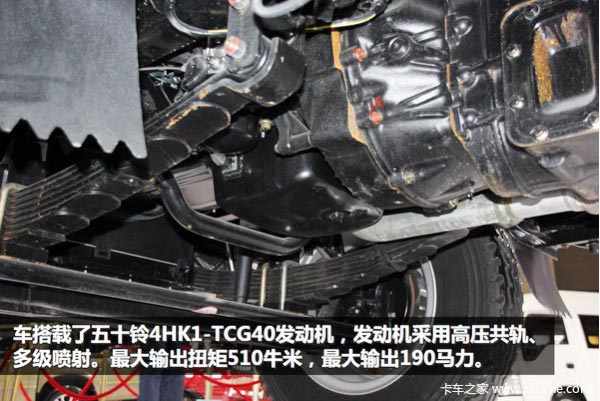 This truck is equipped with 4HK1-TCG40 engine, which adopt high voltage precision common-rail, precise electronic controlled, multilevel injection, double- level fuel filter and waste gas recycling system. With 5.2L displacement, 510nm maximum torque and 190 horsepower, the Isuzu engine is also the reason that many people choose Qingling.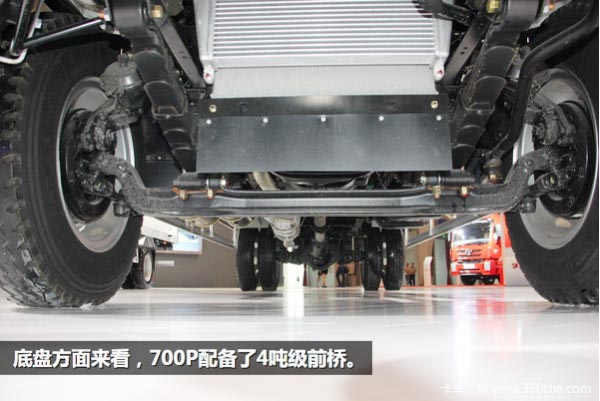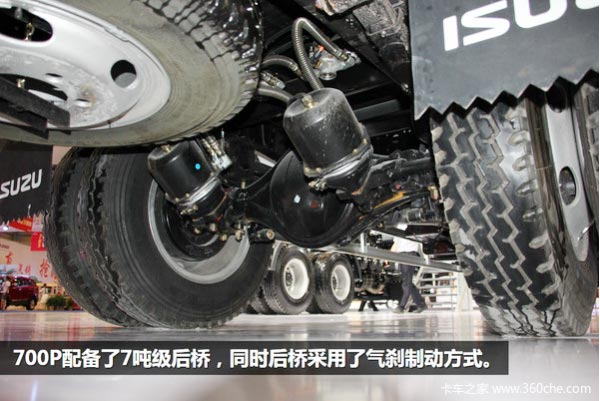 Truck chassis is equipped with 4-ton front axle and 7-ton rear axle with air brake system.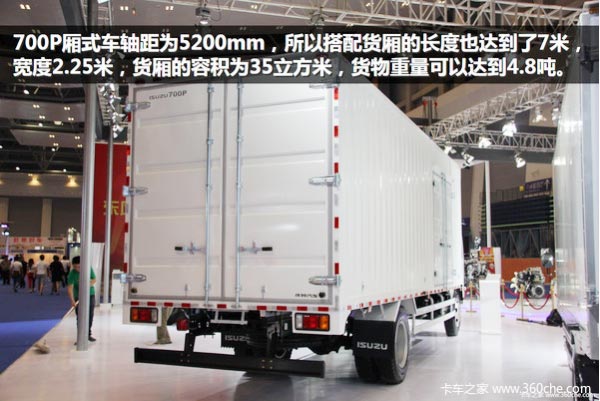 The truck chassis wheelbase is 5200mm, so the matched length and width of the cargo truck is 7 meters and 2.25 meters. Its 35 cubic meters volume can hold 4.8 tons of goods.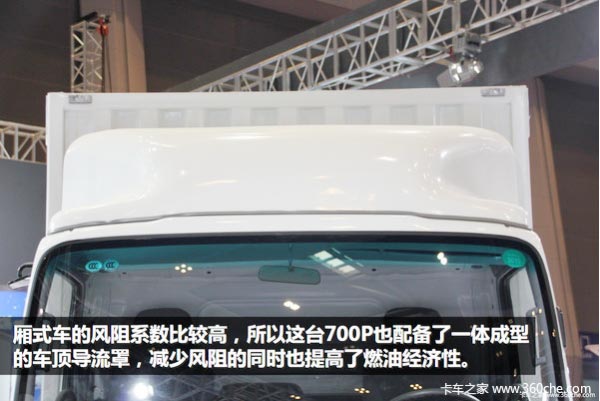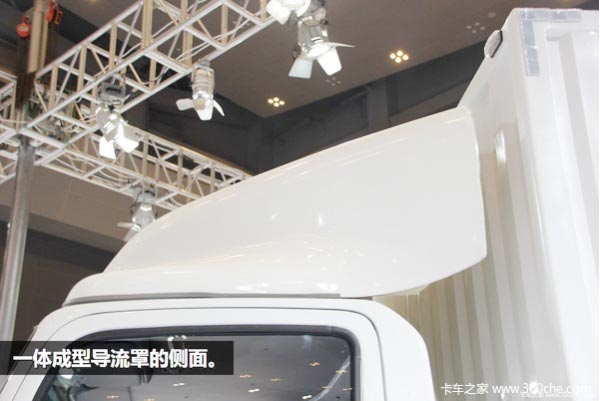 Considering the high wind resistance coefficient of van trucks, it also has a one-piece roof deflector on the top of the truck head to reduces wind resistance and also improve the fuel economy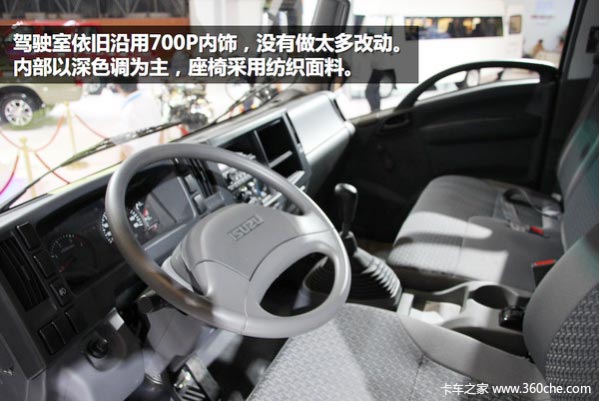 The cab keeps the 700p cab decoration with dark color decoration and textile fabrics seats.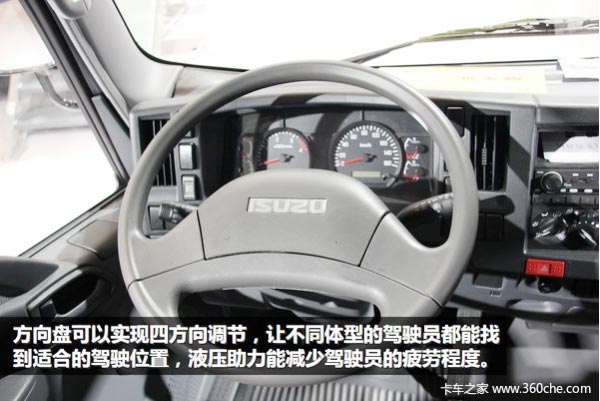 The steering wheel can be adjusted in four direction to help different people to find the suitable driving position. The hydraulic booster can also reduces drive's fatigue. And the driver are able to know what situation the truck is in through the sufficient information on the dashboard.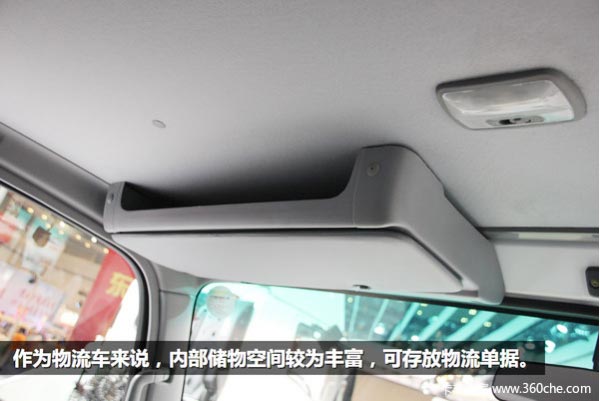 As a logistics vehicle, Isuzu 700P has a large internal storage space to store documents like logistics documents.
● Edited:
As a domestic established brand, Qingling products are excellent in both quality and manufacturing. Its 700p van truck has a certian share in the market, and the performance and quality of it are approval of customers. But as a high-end product, it still need to improve the interior details.