This Isuzu Hoh Xil C type rv is based on the mature Isuzu 700PM RVchassis, equipped with 5.2-liter original Isuzu high pressure common rail diesel engine, the maximum power of 260 horsepower, peak torque reached 631 nm, the top speed of 150 km/h, It was matched by an American ALLISON 1000MH six-speed automatic transmission.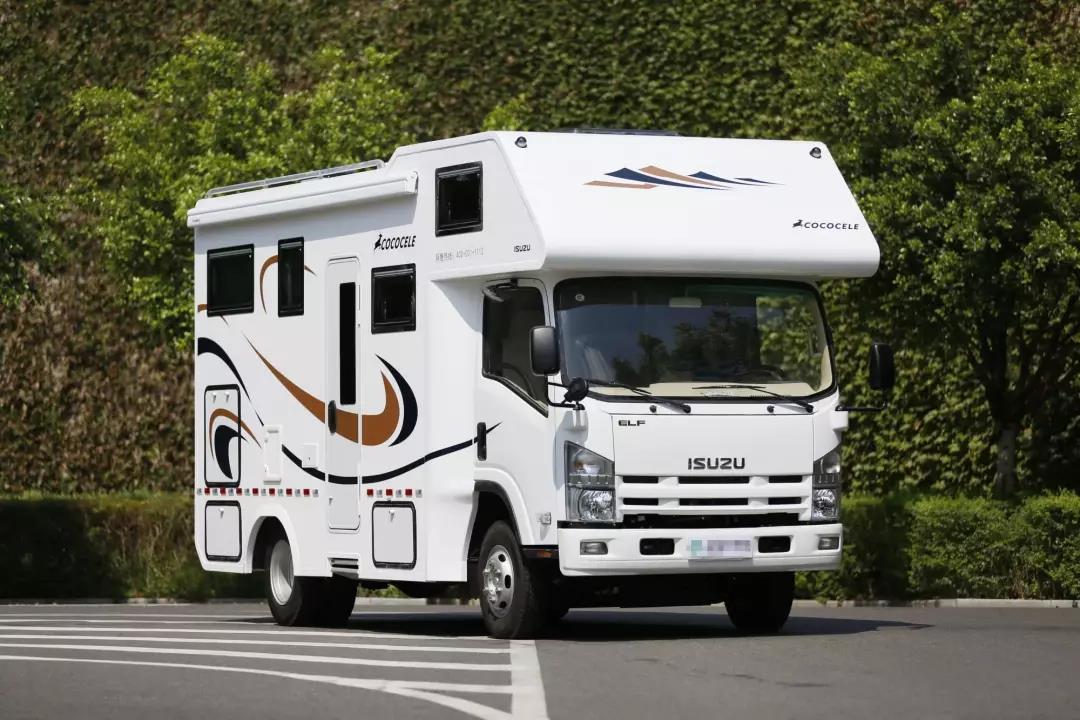 The RV size is 5995×2360×3220(mm), the wheelbase is 3360mm, and the trim mass is 4050kg. Less than six meters in length.
Rear axle double wheel design, improve vehicle stability and bearing capacity, and standard with front and rear six air bag air suspension device, improve vehicle comfort.
In addition, the space advantage of the flat cab can be clearly seen from the figure above. For the same length of the body within 6 meters, the flat cab.
takes up less space, thus making the box part have more living space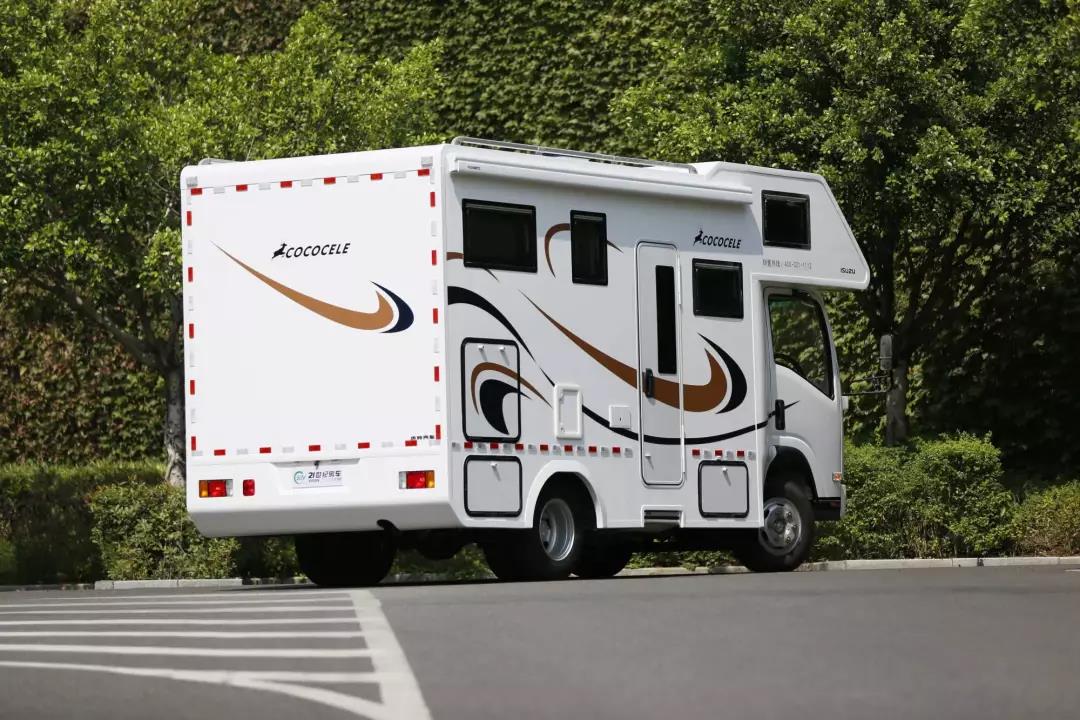 Because Isuzu saloon car chassis is higher, so the whole car standard is equipped with two level electric pedal, switch is located on the right side of the door, handle with welcome light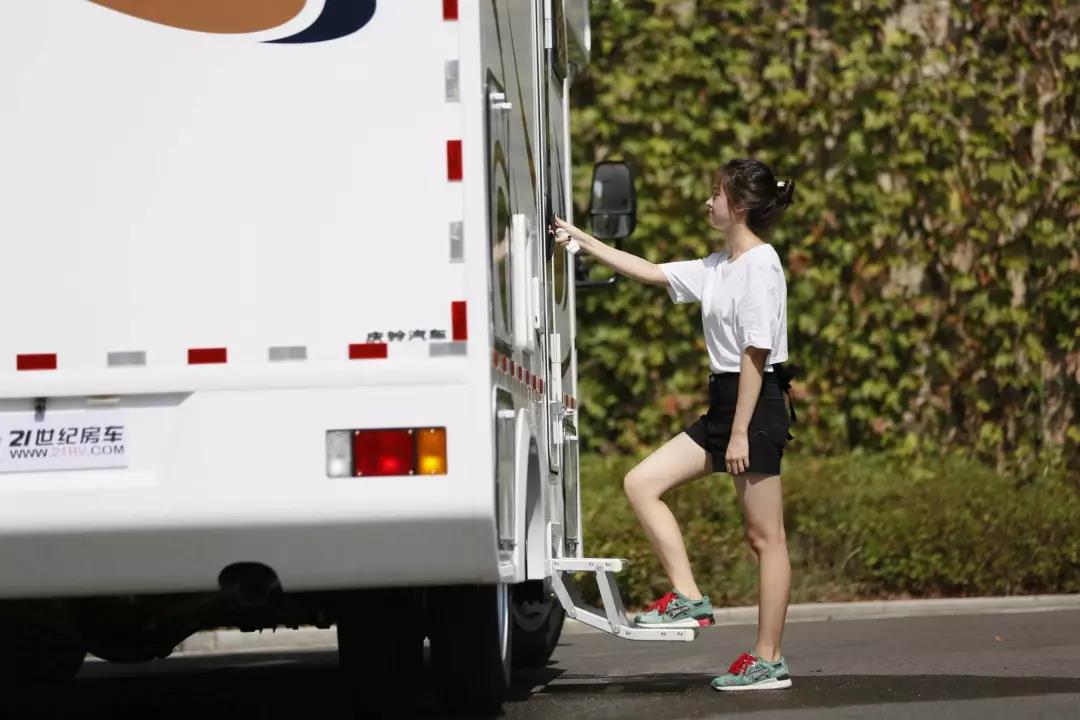 The forehead bed at the top of the cab is for two people to rest. In fact, three people are not crowded. The bed is rolled up, with hydraulic cylinders on both sides, and a 39 inch HIGH-DEFINITION LCD TV is rolled up.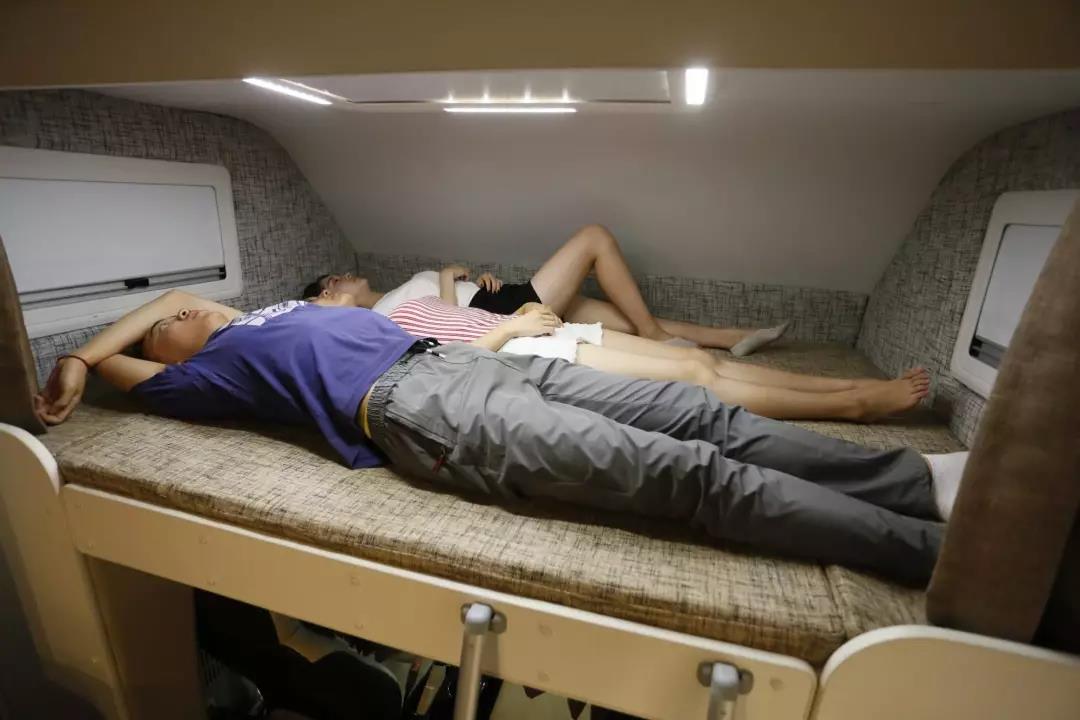 The kitchen area has a complete infrastructure, a large refrigerator with a capacity of 140L, and a freezer room large enough to meet daily food storage needs. There is a mini washing machine under the bed, a small microwave oven above the refrigerator, and a central mechanical control system located above the door.